*Note to readers/viewers: In her ever-evolving intuitive practice, Kirem has updated the name of her work from Soul Animals to Soul Signs, which more accurately reflects the breadth of the channeled images and energies she receives. You can still find all of her Soul Animal Wisdom articles and recordings under the #soulanimalwisdom hashtag, but note that a new one has been added for #soulsigns that will continue to carry this and future Almanac entries on the subject. You can also find all episodes of Marci and Kirem's show under its new name, Soul Signs & the Stars Show.
---
Soul Animal Wisdom today featuring—India Arie!
In our tenth episode of Soul Animals & the Stars, Marci and Kirem dive in to investigate, read and discuss together the Soul Animal couplets for singer and songwriter India Arie. India Arie has sold over 10 million records worldwide and has won four Grammy awards! She is also an empath and a lightworker who exudes a deeply wise connection to the Divine Feminine and the planet! Hint: this is one of the highest vibe readings we have done yet. What a treat!
How does this high profile celebrity singer apply to the New Earth? India Arie is not only a major music talent, she is also a wayshower for us all! She carries earth-based ancient wisdom that rises up to meet the higher realms. Her Soul Animals (in this case, symbols!) show us her intuitively driven empathic abilities that connect her with the New Earth consciousness and collective.
What'd you think of today's show? Leave comments below! Want to leave a comment? Subscribe today!
In addition, enjoy experiencing India Arie standing beautifully in her gifts, singing her song, "I Am Light" at the 60th Grammy Awards:
About Soul Animals & the Stars
Join the co-founders of the New Earth Almanac as we bring the Light to new spaces! Ever wonder what your Soul Animal is? What it means as far as who you are and how it affects your decisions and actions? Watch as Kirem Marnett channels the Soul Animals for people we all may know—from famous personalities to heroes, influencers and change agents, modern and past. With Marci Lingelbach intutively selecting each subject and providing keen background info, Kirem brings through the Soul Animal messages, their interpretations, and significance for them and the collective. Tune in and find out—maybe YOU share a Soul Animal with someone we feature and can relate to? This is a fun and fascinating way for all of us to learn about ourselves, each other, and the magic of Soul Animal Wisdom!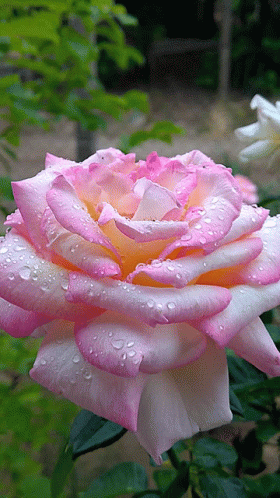 Image Credit: ultra 5280 from Denver, USA, CC BY 2.0 https://creativecommons.org/licenses/by/2.0, via Wikimedia Commons