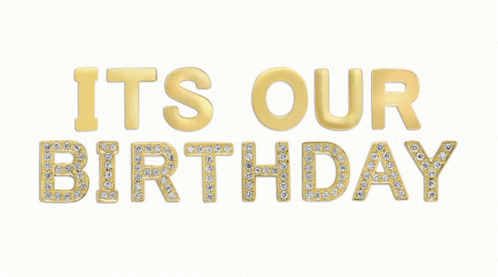 June 21, 2022
Dear New Earthers,
Our first year has been an incredible ride and we can't thank you enough! On this special day, we're excited to share some announcements and news reflecting our decision to pivot our offerings to better serve the New Earth Collective as well as provide balance, fun, learning and growth for the editorial team. All of the following news and updates have been based on our findings over the year as well as from your very special feedback provided in our Spring Survey. If you have not completed yours yet, please do so now before the window closes!
We could not be bringing you the New Earth Almanac every day of the year for the past 365 days without your monthly or annual subscriptions and support. Thank you for being our audience, cheerleaders and inspiration to bring the Almanac to life in the first place, and for helping it grow into the groundbreaking publication it is today!
We hope you are as excited as we are about what's in store for our second trip around the sun! Feel welcome to share your birthday wishes, as well as thoughts with us any day of the year by sending an email to the editorial team at [email protected].
Brightest blessings!
Kirem & Marci
Co-founders, New Earth Media
Changes to our publishing formats
During our first year, we released the exact same content in three ways, firstly as a Daily Devotional email, secondly as a digital magazine edition complete with flippable pages, and thirdly as voiced over audio. As of the release of our next digital magazine edition, which has been adjusted to **June 28th**, you will see some changes starting to bloom.
We're excited to share that the digital magazine edition will now stand alone as its own publication. From the Almanac's humble beginnings as a 35-page, black and white PDF one year ago to the 140-page May issue chockful of imagery and color, we've grown it into a vibrant and informative spiritual journal. Instead of releasing the exact same content every month as the Daily Devotional email, we're slowing down the pace of the magazine version and bringing you quarterly installations instead. This gives us the opportunity to offer different and exclusive content unique to the magazine edition, such as the longer version of articles and deepened stories that invite readers in to curl up and savor them over a full season. Yes, there will be some overlap in content as we navigate this transition, but following the Summer Solstice issue releasing on June 28th, look ahead to the next spiritual journal edition coming to you on Fall Equinox, followed by the Winter Solstice, and each consecutive quarter.
As a result of this split, the Daily Devotional email will become lighter and more nimble in its content, providing more flexibility to allow us to respond to the rapidly changing times and provide more acurate daily support of the New Earth Collective. Look ahead to streamlined versions of articles, more tips and rituals as devotional practices, and more content that is timely and actionable.
We feel separating the editions into their own products will remove redundancy and give New Earthers an opportunity for both daily and longer-term support; as well as offer a wider range of nourishment and wisdom during these immensely challenging times.
Note for existing subscribers that there will be NO change to your subscription fee. You will continue to have access to both editions in the same manner--as an email sent to you each day, and as a flippable, digital magazine accessible via our web site.
Look forward to these two formats blooming in their own ways--there's much more to come!
Video and audio expansion
Be on the lookout for our NEW YouTube channel launching next month!
We'll also be taking our audio content in new directions, compiling unique playlists and expanding on our podcast offerings. Stay tuned for more info!
Privatizing New Earth Nashville
After three years of establishing, facilitating and growing a safe space for the New Earth Nashville tribe on Meetup.com, we've decided to step away from the platform. All of our curated events and gatherings will now be open only to subscribers of New Earth Almanac and will be featured exclusively on our own web site.
All current subscribers are included as members of New Earth Nashville at no additional charge
Due to the additional labor and time that goes into producing events, we may offer an additional subscription tier to help cover those costs in the future. So, if you live locally and know others who want to continue to participate in our events who are not yet subcribed, encourage them to subscribe today before we impart dues or a separate membership fee.
Upcoming New Earth Nashville events include:
New Earth Nashville Night Out: Night Visions @ Nashville Zoo
Six week prosperity class series with Roby Chevance
Soul Signs Virtual Group Reading with Kirem Marnett
Dates and times to be announced soon! Bookmark newearthalmanac.com/newearthnashville to be sure to stay up to date on all New Earth Nashville events!
Birthday wishes from the New Earth Almanac team, friends and family gathered at Mammoth Cave National Park this past weekend for our most recent New Earth Nashville outing! For more birthday wishes from our contributor circle, editorial team and subscribers--and to contribute your own!--follow us on Instagram @newearthalmanac.